This is a wonderful new initiative that Mid Sussex Science is supporting and working with for next year's 2020 Mid Sussex Science Week.
We hope you are aware of the fantastic work of the Sussex Miniature Locomotive Society do in providing rides on the miniature railway for families to enjoy each year at Beech Hurst Gardens. The Trustees of a new Charitable Incorporated Organisation, The Branch Line, have been working on raising funds for a new Learning Centre within the grounds of Beech Hurst that will provide a facility for local families to visit and learn about engineering and sciences associated with the railways and specifically the dying hands-on knowledge of steam engine systems.
The new Beech Hurst Science and Engineering Learning Centre aims to enhance the learning and public understanding of basic science and engineering, and raise awareness of locally available career paths in STEM. it will do this by building on the fascination expressed by the public, but especially by children, of miniature steam locomotives.
The MSSW team are passionate about preserving and inspiring the next generation of engineers and scientists and are looking to support this initiative in any way we can. We want to help ensure this facility is provided so our children can benefit from the knowledge on offer and maximise their opportunities in life.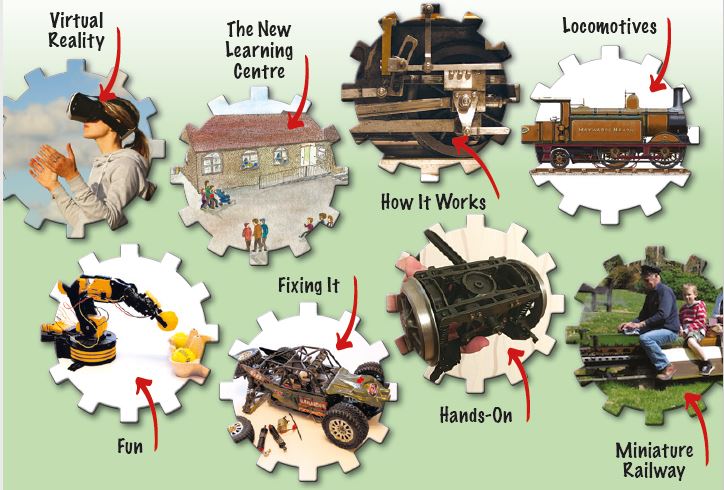 It is important to preserve the history of our engineering and skills and as Haywards Heath plans celebrations of this history of the town this is something that could link very nicely with the school curriculum bringing together Science, Mathematics, History and English.
Furthermore, an opportunity for the children to get a hands-on approach of engineering facilities with access to experienced engineers and academics in the field is something that the children and teachers each year can look forward to.
Please help support this exciting venture so children can make use of this facility.