Mid Sussex Science Week was back again this year, bigger and better than ever, by running the event in Burgess Hill and Haywards Heath, so even more children could learn about how STEM can make interesting career choices. Friday 23rd June and Friday 7th July saw the culmination of a fantastic week of collaboration between schools and businesses to enthuse the next generation of Engineers and Scientists.
In total we had 9 schools involved with the event. Pairing each school with a company to work on a science, technology, engineering and maths (STEM) related project for the week. In Burgess Hill, Birchwood Grove school and Ridgeview Wine Estate, Bolney Village School and Edwards Vacuum, London Meed School and Cybility Consulting, Sheddingdean School and HPC and Southway School and Leap Environmental. In Haywards Heath, Lindfield Primary Academy with Caffyns, Harlands Primary Academy with KLA Architects, St Wilfrid's CofE Primary with Flowserve and Warden Park Primary Academy with Mitsubishi Electric.
Several local companies had exhibits for the children to see and interact with during the morning including Ardingly College, Broadcast Bionics, Edwards Vacuum, BSEFM, Leap Environmental Millenium Seed Bank, The British Tarantula Society, BSE3D, Gatwick Airport, Hayward Heath College Students, Caffyns and Artemis.
Our press release is live on the Sussex World website.
We were very lucky to be joined by Mims Davies and Haywards Heath Mayor Stephanie Inglesfield to present the awards to the winning schools. In Burgess Hill, Sheddingdean were winners and Bolney Runners Up and in Haywards Heath Lindfield were winners and Warden Park runners up.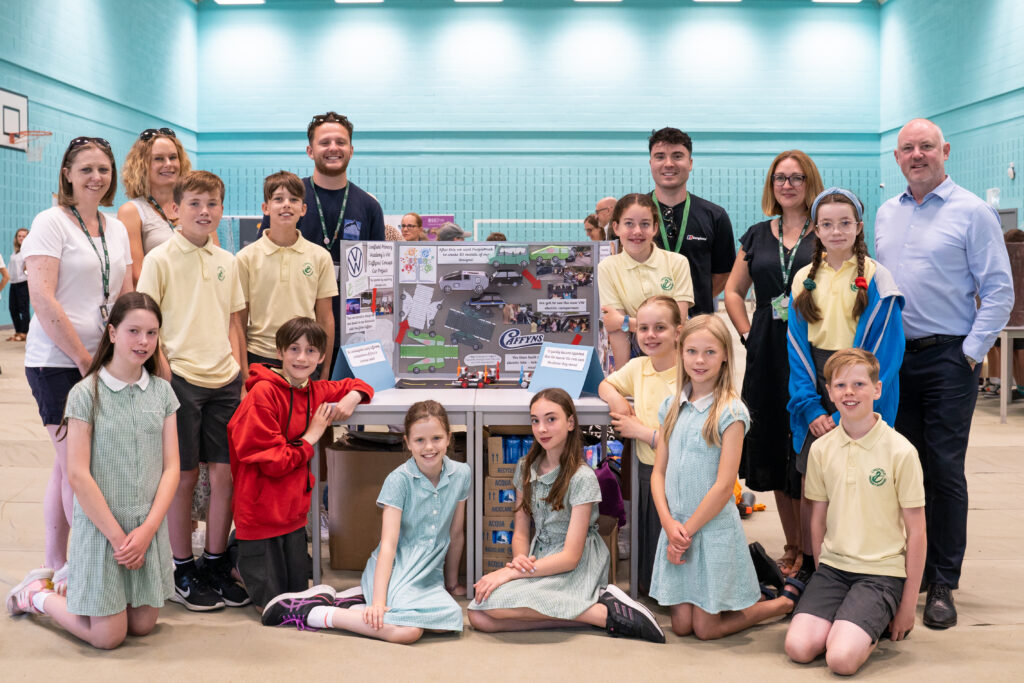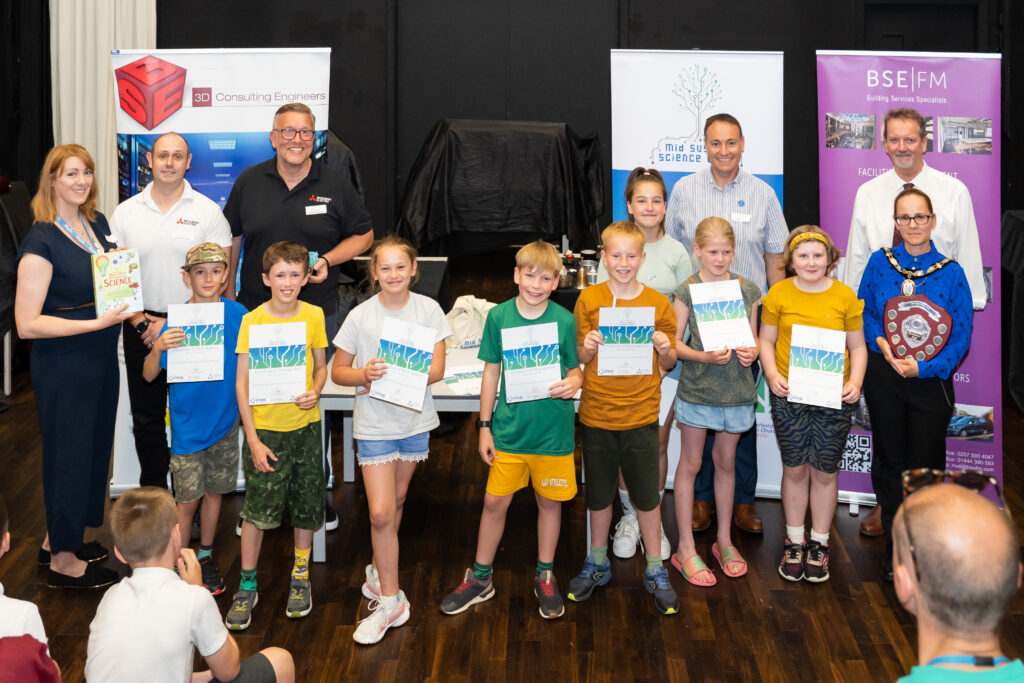 The judges were amazed at the knowledge the children had gained during the week and were delighted to see such enthusiasm in the children. They were all keen to share their projects and explain what they had learnt. Many said they had the best week and would definitely look to a career in the STEM field.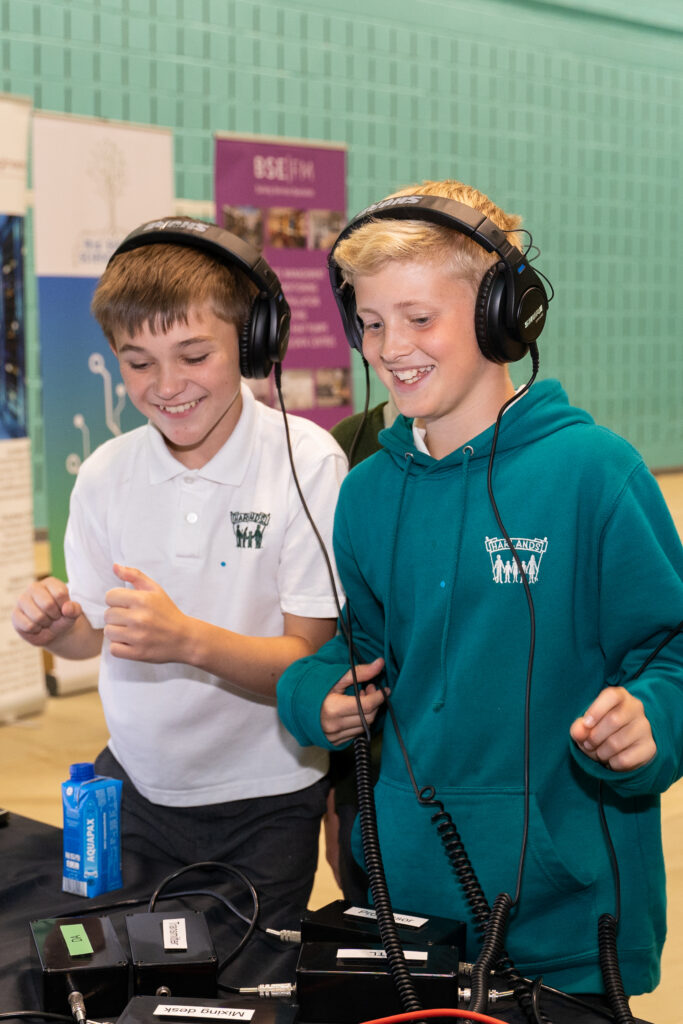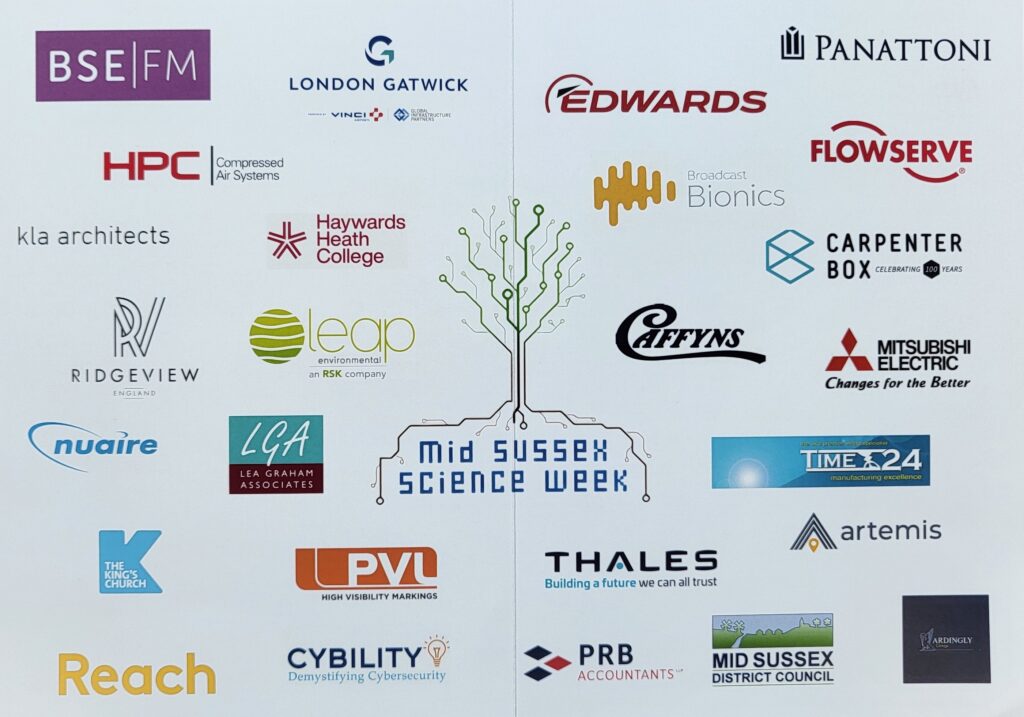 This event was organised by local business BSE3D and Burgess Hill Business Parks Association and would not have been possible without the companies giving their time and knowledge to these schools, we also received donations from Kings Centre and Haywards Heath College who kindly donated the venues, Mid Sussex District Council, Edwards Vacuum, Gatwick Airport, Panattoni, HPC, Carpenter Box, Time 24, PRB Accountants and Nuaire to help with the costs of running the event.
If you have a local business that would be interested in supporting this event next year, please register your interest at feedback@midsussexscience.org and we can hopefully put on a bigger and better event next year.
________________________________________________________________________________________________________________
Last Friday saw the Burgess Hill schools come together on the final day for judging. Once again we had wonderful weather and an exciting array of activities and science show lined up for the children to get involved with.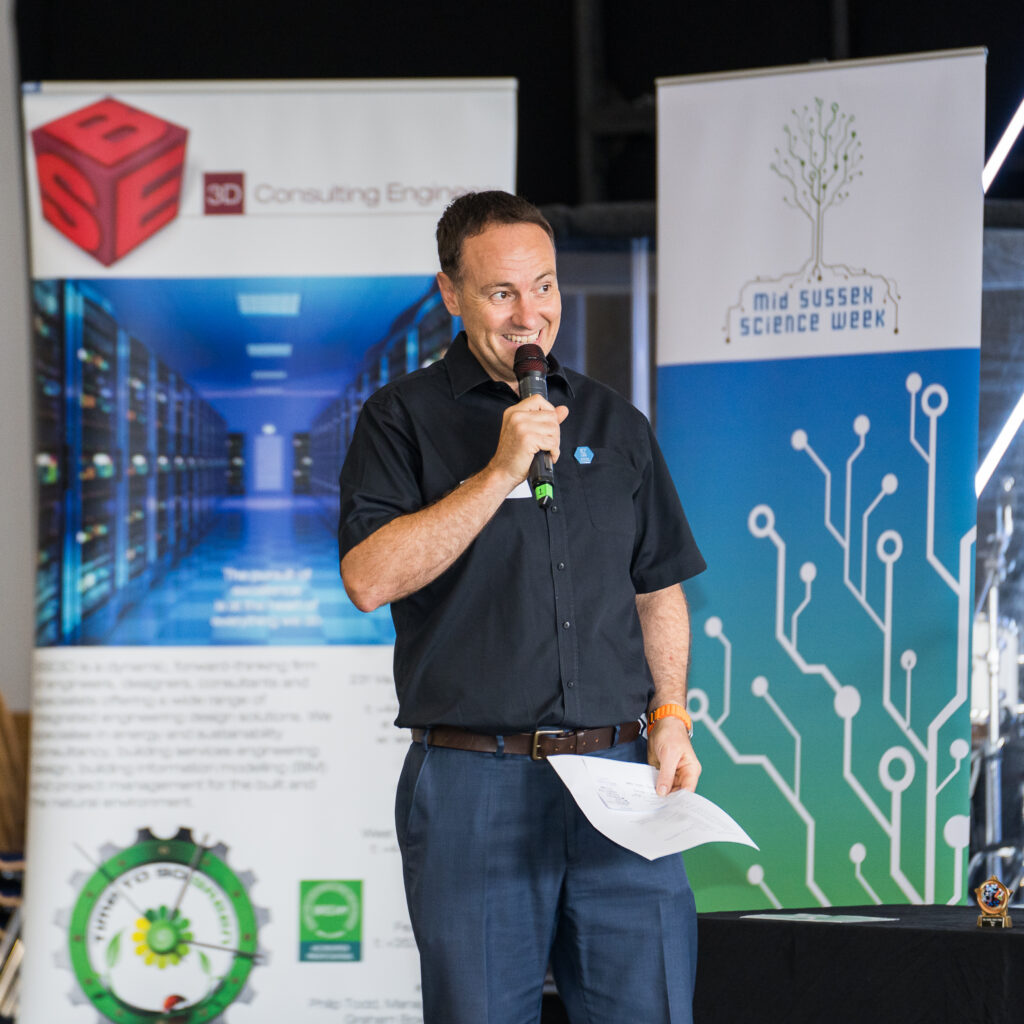 Phil Todd, Chair of Mid Sussex Science Week and BSE3D Managing Director, opened the day with a warm welcome. Thanking our STEM Ambassadors, exhibitors, organisers and special guests, without them Science Week could not continue.
Richard Cox of BHBPA is part of the organising committee and has been instrumental in securing funding for science week to take place.
Lisa Wetton, Corporate Partnership Manager from The STEM Hub at Canterbury Christ Church University are donating science books to the winning school and provided everyone who took part with certificates for participation.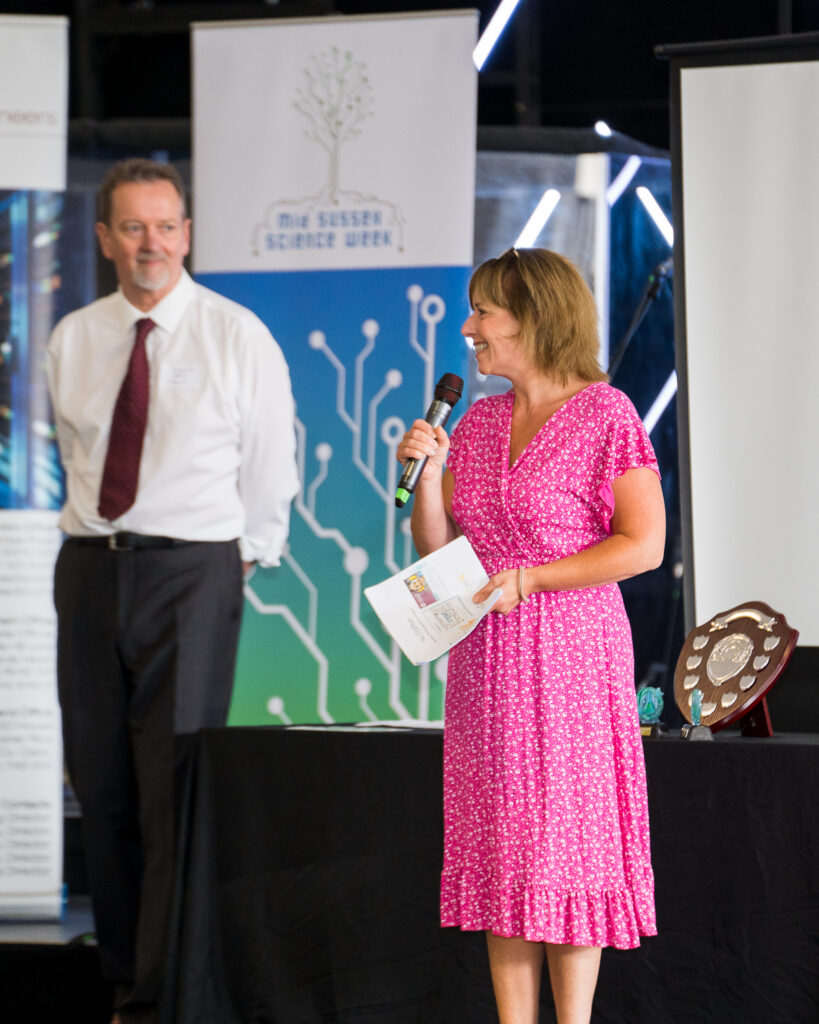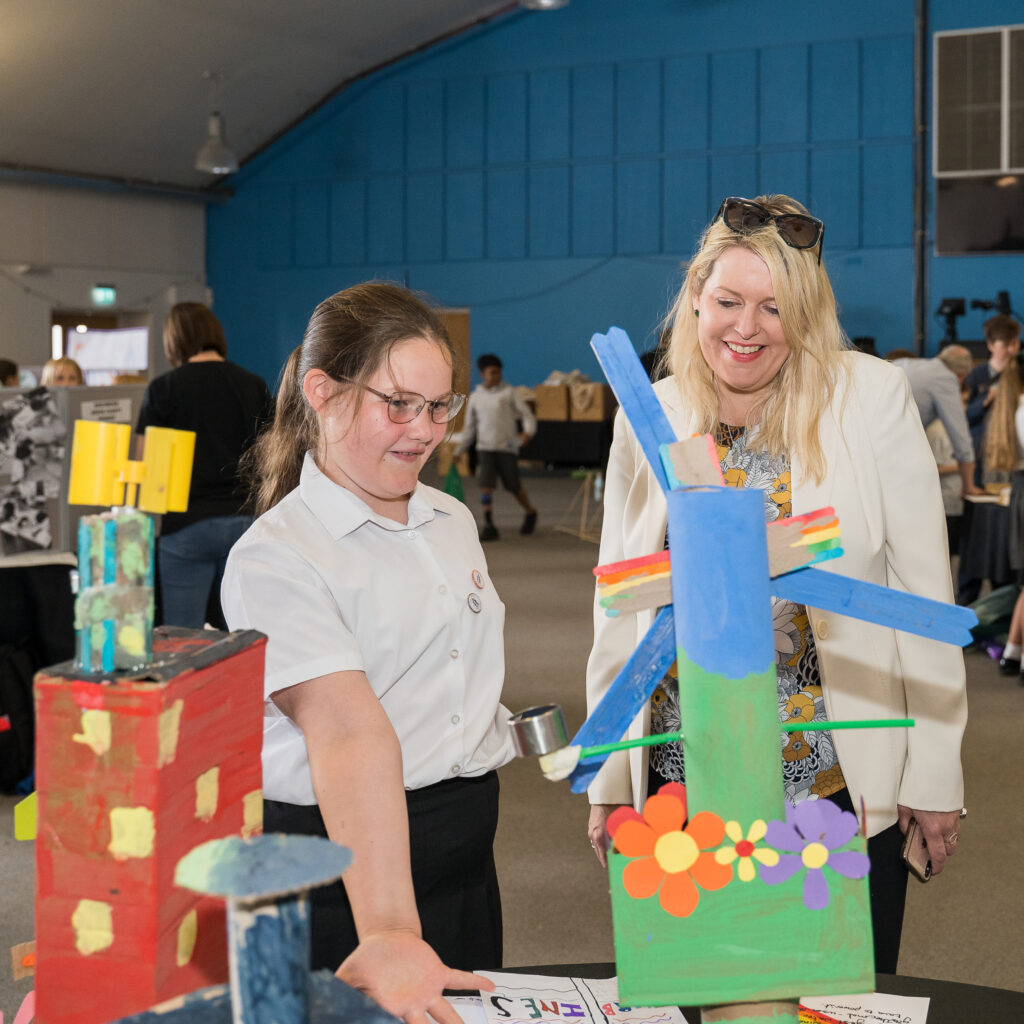 Mims Davies MP for Mid Sussex joined us during the morning activities, she wondered the hall and spoke with school children about the projects they had created and how they came up with their ideas. Mims also spent time visiting the exhibitors.
Following a well earned break for lunch we all gathered in the hall for the awards ceremony. Mims Davis presented the prizes for the winners and runners up. The school and STEM Ambassador supporting those schools also received a small trophy to take away with them and keep.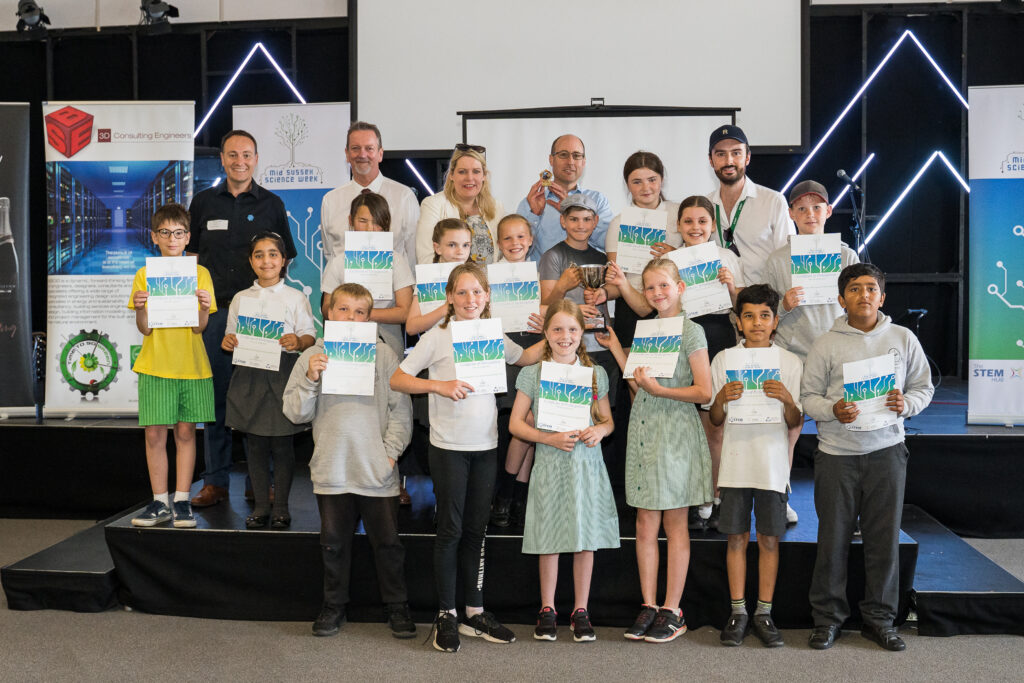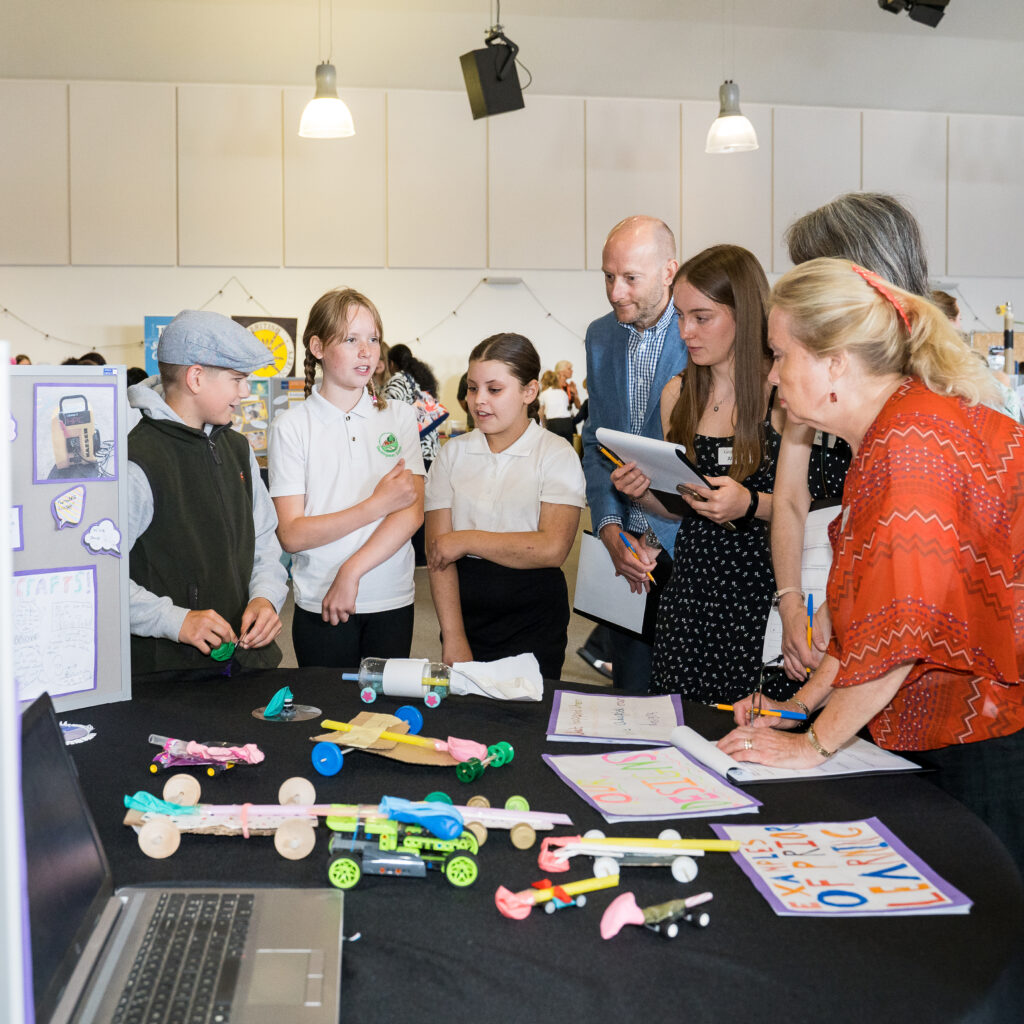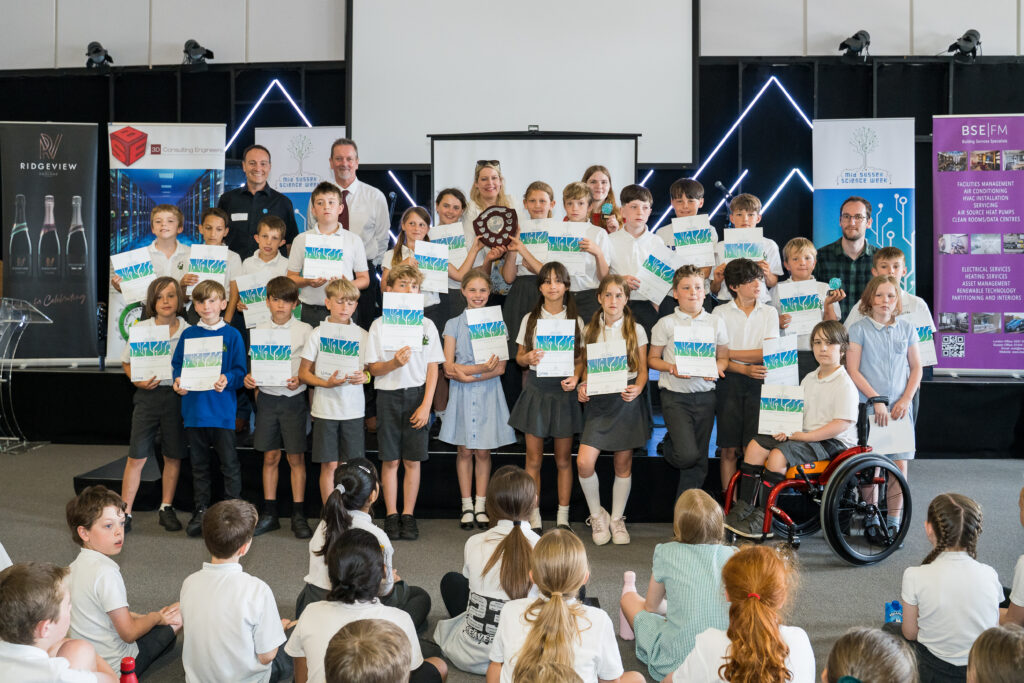 Runners Up for the second year in a row are Bolney Primary School who were supported by Edwards Vacuum, they produced working models of vacuum cleaner.
As part of their participation all children received a certificate of participation and a MSSW goody bag containing erasers, pens, keyrings, mats, colouring pencils, highlighters, reflective packs, notepads, sweets and a thank you leaflet containing all the details of companies who had either participated or sponsored the event.
We would like to say a big thank you to all our STEM Ambassadors and exhibitors at Burgess Hill. Ridgeview, Cybility Consulting, Broadcast Bionics, Edwards Vacuum, BSE|FM, Millennium Seed Bank from Wakehurst, The British Arachnological Society, Leap Environmental, and Ardingly College with their solar car.

All photos are provided by © Alex Rickard and her time was generously provided free of charge.
________________________________________________________________________________________________________________
Our onboarding sessions have been completed and the schools are now on their way to planning their projects ready for the finals. Read on to find out what happened during the official launch days.
Another year on and two science weeks are being planned!
This year will see not one science week but two!
To be held in the Mid Sussex towns of Burgess Hill and Haywards Heath for surrounding area Primary Schools.
Yet again we have secured some wonderful businesses to support our schools as STEM Ambassadors, exhibitors and judges and we send our heartfelt thanks for their assistance, without them we couldn't put on such wonderful opportunities.
Burgess Hill – MSSW 2023
Onboarding on Monday 27th March at 4pm
Venue – Edwards Vacuum in Burgess Hill. Our thanks to Edwards Vacuum for kindly hosting this event
Science Week – Monday 19th – Friday 23rd June 2023
Venue – The Kings Church, Victoria Industrial Estate, Burgess Hill
Haywards Heath – MSSW 2023
Onboarding – Friday 31st March at 4pm
Venue – Haywards Heath College, Harlands Road, Haywards Heath
Science Week – Monday 3rd – Friday 7th July 2023
Venue – Haywards Heath College, Harlands Road, Haywards Heath
Keep an eye on our website for further updates.
If you are interested in either event, please contact BSE3D on 01444 414241 and speak to one of our STEM representatives
________________________________________________________________________________________________________________
MSSW – Taking Part
Contact form showing interest in MSSW