CONCLUSION TO SCIENCE WEEK 2022
What a fantastic day to conclude this years science week, it was a much awaited and welcome return to the calendar! It was wonderful to see everyone back and joining in the activities during final judging day on 17th June.
Philip Todd the Chairman of MSSW commenced proceedings by welcoming the six Burgess Hill schools, businesses, STEM Ambassadors and judges to our first science week following the pandemic.
Our sincere thanks to Richard Cox of Burgess Hill Business Park Association, without him we would not have secured such a great venue in The Kings Centre in Burgess Hill and thankfully the air conditioning was working overtime to keep everyone cool!
The schools had put together displays of their work demonstrating to the judges what they had learnt during their time with their STEM Ambassador.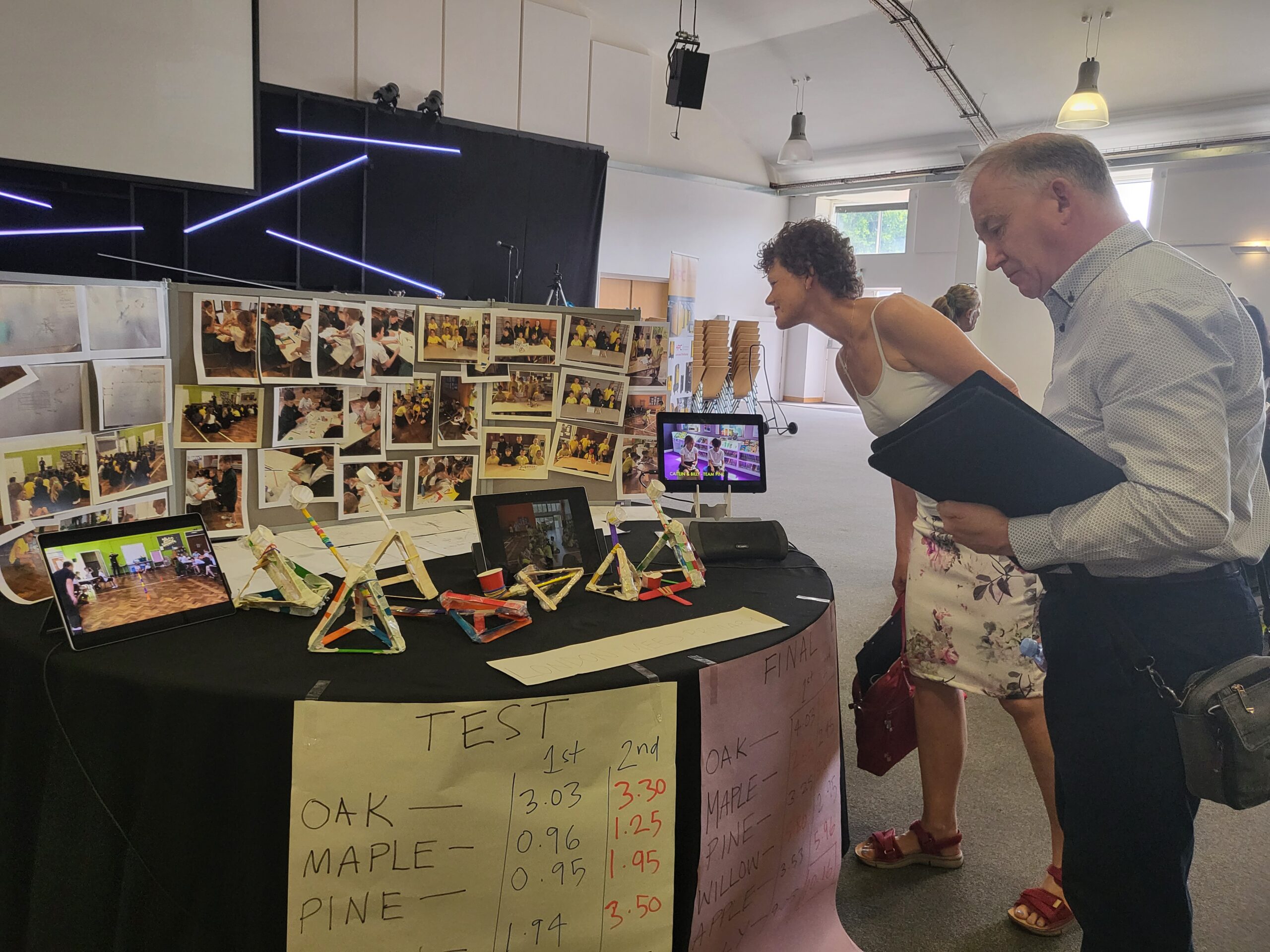 While judging was taking place local businesses put on a carousel event with activities for the children to see and interact with during the morning. From Ardingly College, there was the only solar car that is licenced to drive in the UK. Broadcast Bionics had a radio station set up and a fault-finding challenge for the children to solve. Edwards Vacuum showed the effect that a vacuum has on various items including marshmallow – which they enjoyed eating too! ISG had a giant tetrahedron structure that the children helped to build over the course of the morning, Bio Productions showed how cleaning products work and the science behind it with some fantastic demonstrations, BSE3D made LED torches with the children and showed how they could be used to send messages in morse code and Sally Turner a GB Athlete brought in her bike and some sports equipment to show the children how science and technology are used to help athletes perform better.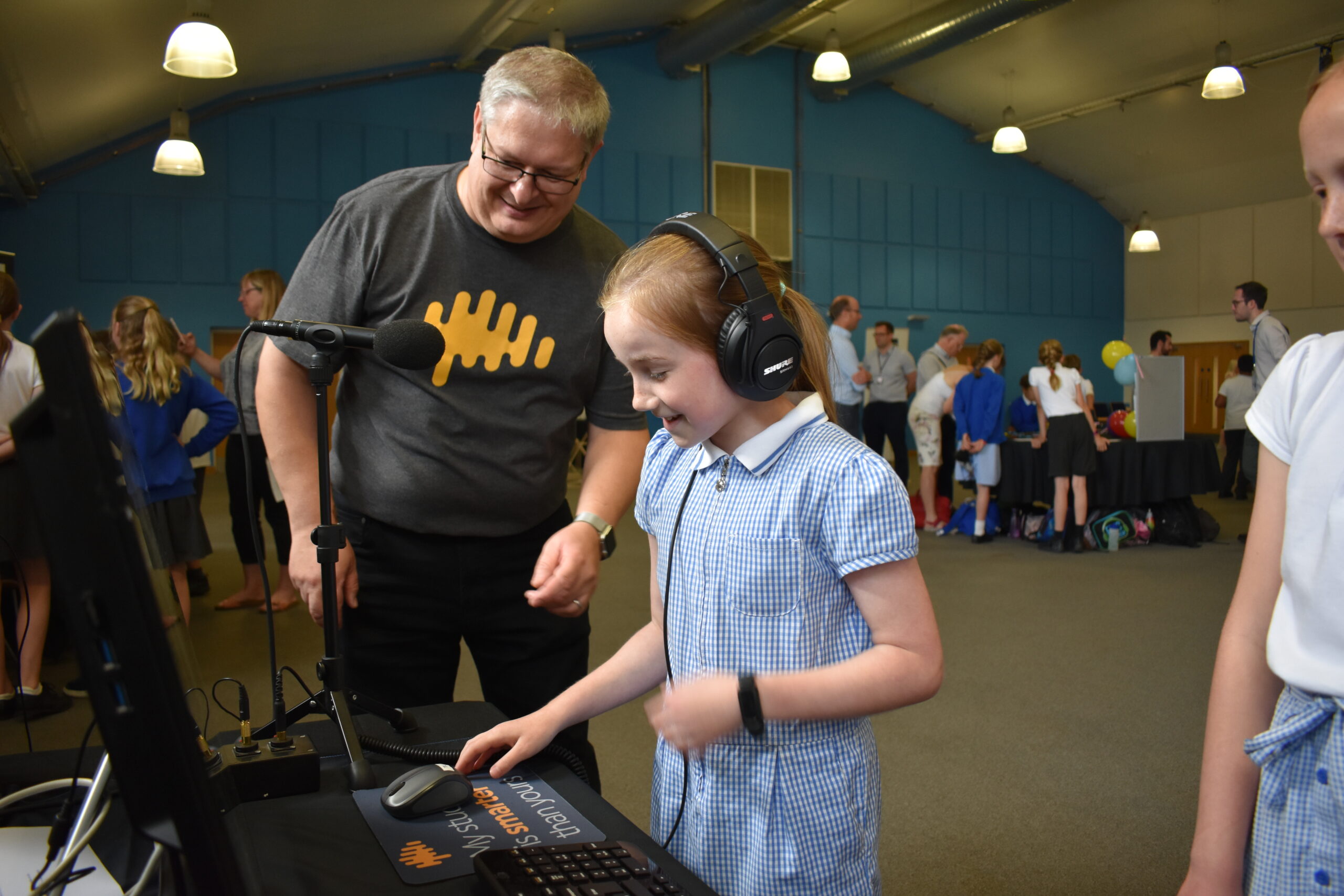 For the prize presentation we were joined by Minister for Employment in the UK, Mims Davies who presented the trophies to our winning schools, along with Philip Todd MSSW Chair and Richard Cox BHBPA Chair.
Best Project Winners
Birchwood Grove County Primary School for their project on investigating living bridges. Supported by Leap Environmental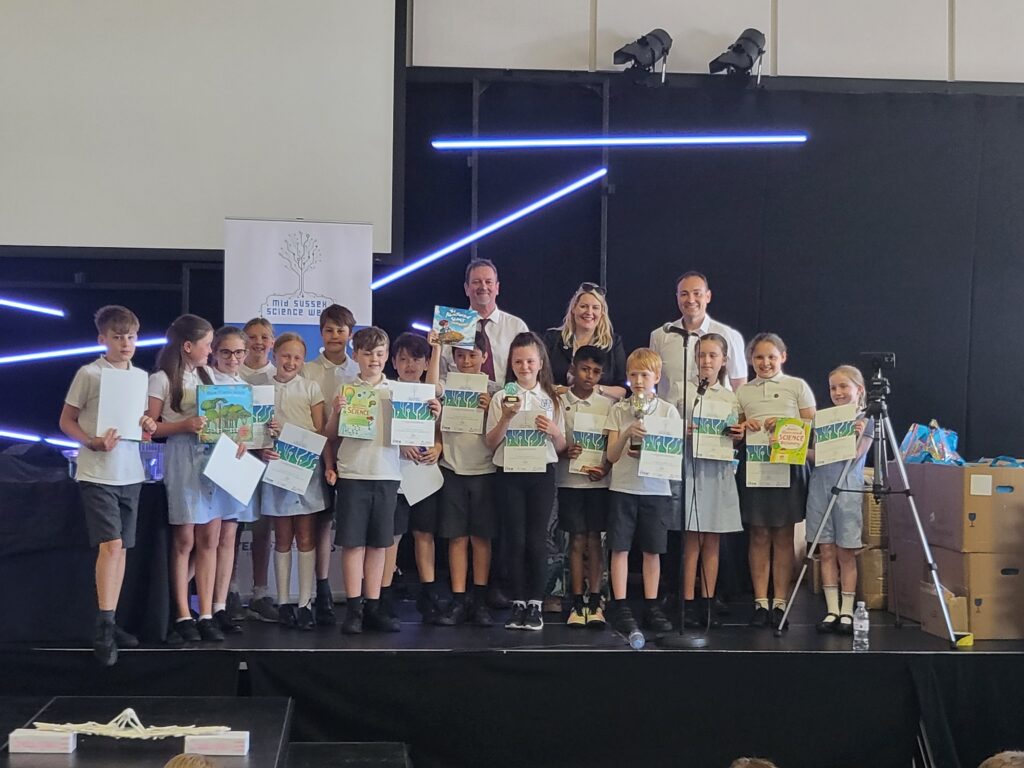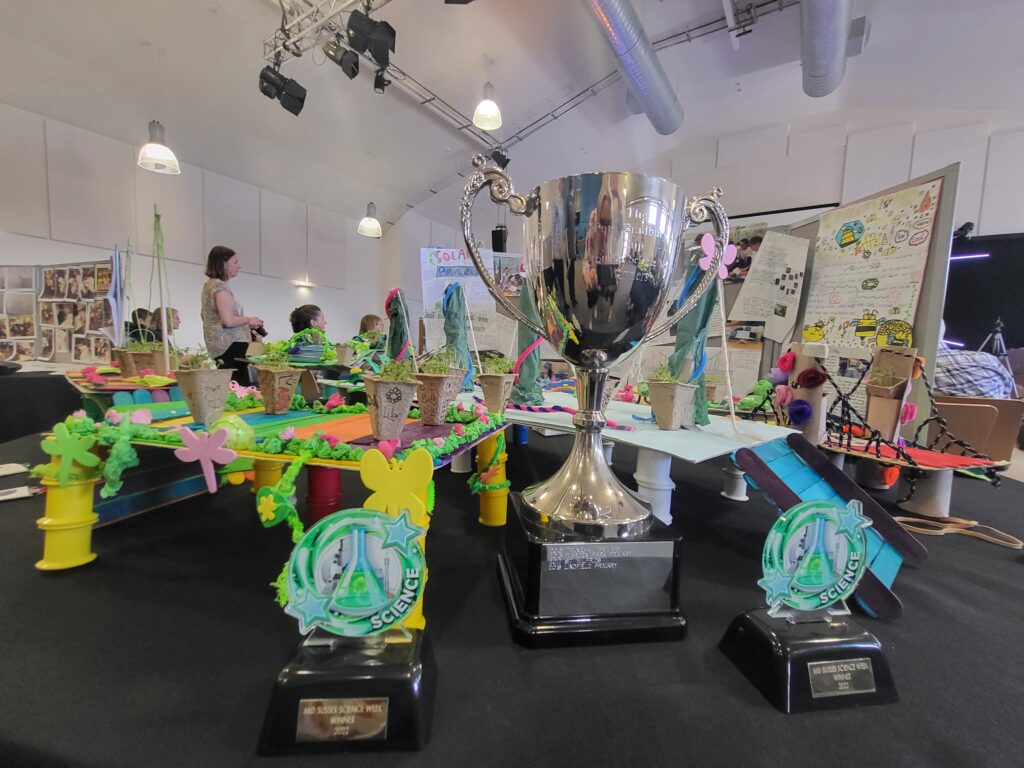 The winning school also receives £300 worth of science based books from The STEMHUB in Canterbury and are very grateful for Dr Hellen Ward and team for their support during MSSW.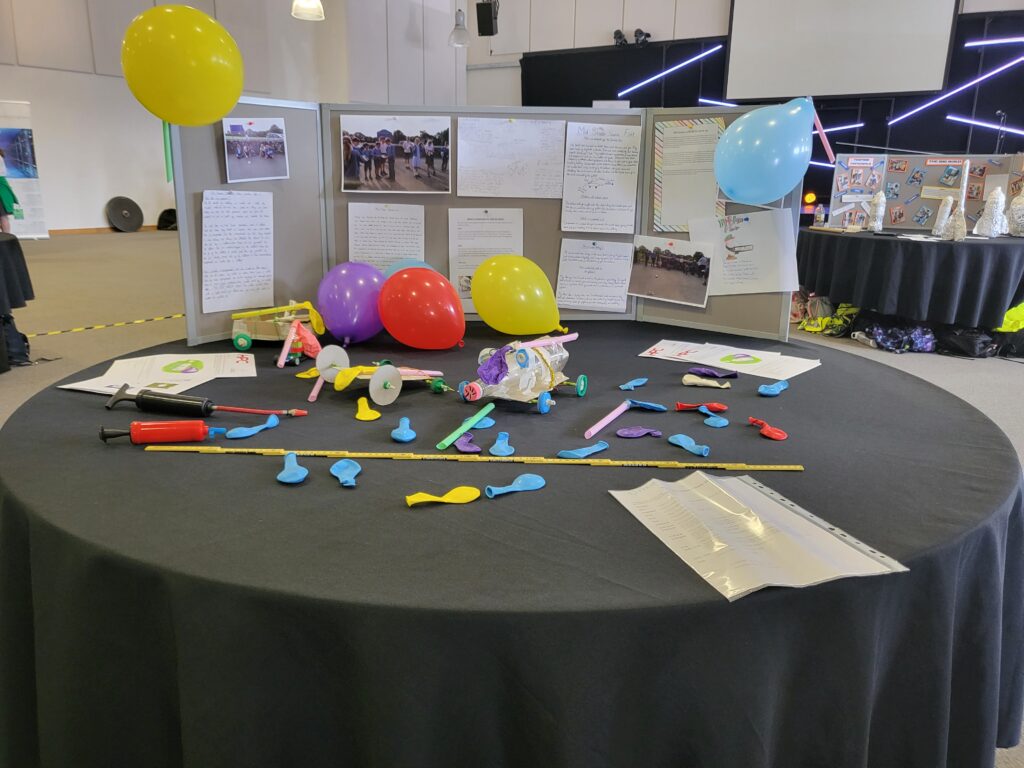 Runners Up
Bolney Village Primary School for their project compressed gas and developing cars that can be propelled by air. Supported by HPC Compressed Air Systems
Congratulations to every school who took part and thank you to the STEM Ambassadors from BSEFM, Mitsubishi Electric, Edwards Vacuum, Leap Environmental and HPC Compressed Air Systems for supporting them.
During the morning activities a group of children from each school were given an additional challenge…to design and build a bridge made from 50 art straws and masking tape to support weights at mid-span before collapsing, all within 30 minutes. The winning school was Bolney Village Primary School.
The event was hard work yet very fulfilling by all involved. One child told us 'it had been the best day out ever!'
At the end of the day each child was given a goodie bag of items for them to remember the day which had been generously donated by the companies involved.
Finally, a big thank you to everyone involved with the event, we couldn't have done it without you!
We are well underway with the final preparations for this years culmination event on Friday 17th June.
We are holding our first Burgess Hill science week and hope our schools enjoy themselves.
We're back!
This year we are focussing on schools from Burgess Hill area with the support of the Burgess Hill Business Park Association. The 'kick off meeting' is being held at The Kings Centre, 33-35 Victoria Road, Burgess Hill, West Sussex, RH15 9PL on Friday 25th March at 11.30am.
Schools and Businesses will be given an introduction to the event by the Mid Sussex Chair and an explanation of how this year's event will operate. Each school participating will be paired with STEM Ambassadors from one of the supporting companies with a science / engineering background, all with a common aim 'to enthuse children into the world of STEM'.
The Judging Process remains an integral part of the event, as in previous years impartial judges will work in pairs to judge several projects before retiring for lunch to deliberate on this year's winners!
Each project will be judged multiple times, the judging criteria consisting of:
Research
Understanding
Communication Skills
Originality
Further details will become available in due course, please keep an eye on our website.